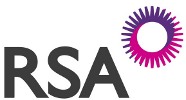 Got photos online showing what I've been up to…. here.
This week at Alder Hey I met 2 families so was able to briefly talk to them. 1 family raised some funds for us but does not want to join just yet but know where we are and I gave her my tele number in case she wants a chat.
Gill has commented on how good it is having me around so glad it is working.
Next week plans:
Mon – Bank hols
Tue – Bank hols
Wed – Mchouse
I have left Thurs and Fri open can I do anything for anyone? Do you need me to be anywhere? If not I will go to Alder Hey and just be around to meet families.
Have a wonderful Christmas and New Year.
Val Frew
A very proud volunteer of CHA