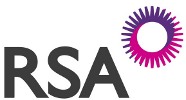 Last week I worked today at Ormskirk market, what a disaster couldn't believe how empty it was and weather awful. 8 1/2 hrs today with travelling time.
Sunday 18th December 2011
I am doing hook a duck at local school 5 hrs.
Monday 19th December 2011
2 x pick ups in Liverpool as people want stuff out of their homes before Christmas – this is for our next shop. Around about 1 1/2hrs.
Tuesday 20th December 2011
I want to go and print stuff off that we need to put into bags that Gill Mc would find useful for in patients and day patients. Gill wants me to make up 2 slightly different bags with things in she thinks families might find useful and info on CHA. I will need to down loads pdf from cha web and I will input note pads for next to your phone and pens they will be done in our carrier bags. I will have Tommy and Tina colouring in pictures put in and I need to do a check of what newsletters we need printing again for clinic make sure they are up to date and plenty of them ready for our re launch in Jan. (Still awaiting confirmation from Ian ok for this to go ahead on date we discussed). I hope to be able to print these off from Alder Hey if not I might need to pop into my office and do them from there if systems will allow. Maybe I could take my laptop and connect to a printer will check this out. This maybe around 3-4 hrs.
Wednesday 21st December 2011
Mchouse doing preparation work for an evening meal. We the volunteers are cooking an evening meal for families who will be staying at Mchouse. I will also help with bedroom cleaning and ironing. Estimate 5hrs.
Thursday 22nd December 2011
I hope to be doing my ward buddy with Laura on K2.
That's it for this week.
Happy Christmas
Val Frew
A very proud volunteer of CHA