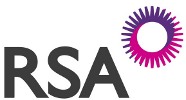 Hi Everyone,
Week 13, how time has flown by.
This week…
Monday 23rd January 2012
Morning, I need to drop stuff off at storage unit as my car is packed. Only a few weeks away till our 1st charity shop this year. Afternoon, I have meetings at 3 hotels in Manchester, checking possible place for our dinner dance this year in May.
I have sorted Ball out for this year, it will be Hilton Hotel, Liverpool on 17th NOV – I have signed contracts so all in order there.
Tuesday 24th January 2012
Morning, I will drop off cheque deposit. Afternoon, I want to finish notice boards on K2. I have already started them but want them finished and looking good. I have also managed to take over another unused notice board. Staff on K2 said it's fine so until I am told to take it down we might as well use it. Saves looking at a blank space. I also want to get some up-to-date pics and info ready for change over in clinic area. I am also waiting for a new notice board to go up as we have to give one back that hospital now need to use, but that's not a problem. Nice to keep info fresh.
Wednesday 25th January 2012
Working in McHouse and I would like to update notice board there too time permitting.
Thursday 26th January 2012
Morning, in McHouse. Evening, Exec meeting in Manchester.
Friday 27th January 2012
Day off.
Saturday 28th January 2012
Taking CHA Forward meeting in Liverpool.
Sunday 29th January 2012
Day off.
I see Cecilia from CHF has been following my blog which is great and I went to a venue to check out possible for our our ball and dinner dance. Lady we met informed me she had been checking our website to see a bit more about us and read my blog in full.
If anyone needs me to do anything just let me know.
See you all soon,
Val Frew
A very proud volunteer of CHA