The following is a list of congenital cardiac centres in the UK, along with contact numbers and liaison nurses.
Alder Hey Children's Hospital, Liverpool
Cardiac Number: 0151 252 5291
Gill McBurney
Helen Walker
Mary Murray
Amanda Howarth
Royal Manchester Children's Hospital
Cardiac Number: 0161 701 0664 / 0665 Please leave a message.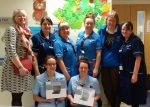 Clair Noctor
Letitia Cooper
Laura Jole
Liverpool Heart and Chest Hospital (Adults and Teens)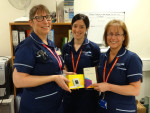 Helpline for all North West adult congenital queries 0151 254 3333. Please leave a message. The team will call you back as soon as possible.
The team are now based at LHCH but hold appointments across the NW so if you were previously seen in Manchester and this is your closest hospital you might not notice a change in the service.
Across the rest of the country:
Freeman Hospital, Newcastle (Adults and Children)
General Line: 0191 213 7785
– Cardiac Liaison Nurses
Paddy (Patricia) Walsh Senior CLN (0191 244 8272)
Jackie Layden (0191 244 8271)
– Heart and Lung Transplant Liaison Nurses
Julie Flett (0191 244 8185)
Mr Terry Hewitt (0191 213 9412)
Leeds General Infirmary (Adults and Children)
General Line: 0113 392 5467
Jo Quirk (Adult Congenital and team leader)
Mike Fresson (paediatrics)
Judith Huntley (paediatrics)
Elaine Woolley (paediatrics)
Emma Pick (adult congenital)
Jo Birkett (adult congenital)
Marie Wray (paediatrics)
Lyndsay Marston (paediatrics)
Glenfield Hospital, Leicester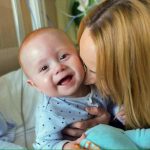 General Line: 0116 256 3338
Mary McCann
Sharon Bowcutt
Linda O'hare
Andrea Gray
Birmingham Children's Hospital
General Line:  0121 333 9449
Pauline Dewick
Justine Kidd
Theresa
Bristol Royal Hospital for Children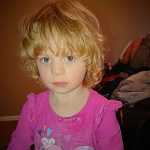 General Line: 0117 342 8286
Katherine Harrington
Debbie Riddiford
Great Ormond Street Hospital for Children, London
General Line: 0207 405 9200
Cardiac Nurse Specialist team 0207 405 9200 ex 5774  email Cardiac.NurseSpecialists@gosh.nhs.uk
Aileen o'sullivan
Nina Taylor
Victoria Poon
Ruth Gorham
Rebecca Kerby
Adolescent Nurse Specialist  0207 405 9200 ext 8143  email Cardiac.AdolescentTeam@gosh.nhs.uk
Fetal nurse specialists  0207 405 9200 ext 6711 email  Fetal.CNS@gosh.nhs.uk
Miranda Porritt
Claire Tangredi
Royal Brompton Hospital, London
General Line: 0207 349 7727   email ccln@rbht.nhs.uk
Elena Karagadova
Francesca Damant
Liz Johnson
Rosanna Meryon
Fran Cox
Evelina Children's Hospital, London
General Line: 020 7188 1142 email paediatricappointmentscardiology@gstt.nhs.uk
Emma Simmons
Patricia Kenney
Catie Chou
Jane Fewlass
Ruth Burrage
Charlotte Goodridge
Sherrida Rollings
Nicky Callaghan
Southampton General Hospital (Adults and Children)
Cardiac nursing team 023 8120 4659 – children  023 8120 4739 – adults
Gill Harte (Children)
Colette Cochran (Children)
Cate Anson (Children)
Lynda Tellett (Adults)
Mel Finch (Adult )
Jane Lewis (Adults)
Paul Thirlwell (Adult rhythm specialist nurse)
Fiona Cooke (Adult rhythm specialist nurse)
Extra Cardiac Non Surgical Centre, Cardiff
General Line: 0292 074 5184  Adult specialist nurses 02920 744 580
Claire Logan
Wendy Williams
Ann Jermyn
Alison Pearce
Bethan Shiers (Adults)
Sarah Finch (Adults)
Royal Hospital for Children, Glasgow
General Line: 0141 452 4925
Carla McLaughlin (Co-ordinator)
Alan Logan
Kathleen O'Kane
Shanna Goldie
Lorraine Mulholland