Your donation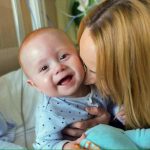 When you make a donation to the Association, your money goes to help fulfill our aims and objectives.
If you would like to make a donation then there are two ways you can currently do so. You can send a cheque or, if you prefer to donate online then you can do so on either the Virgin Money Giving or the Just Giving websites – see below.
Gift Aid
If you are a UK taxpayer then you may be able to boost your donation by using Gift Aid.
Using Gift Aid means that for every pound you give, we get an extra 25 pence from the Inland Revenue, helping your donation go further. This means that £10 can be turned into £12.50 if you let us know you'd like to donate via Gift Aid. Imagine what a difference that could make, and it doesn't cost you a thing.
Further information can be found on the Inland Revenue website.
By post
If you would like to make a donation by post then please send a cheque, made payable to 'Children's Heart Association' to:
Children's Heart Association
23 Hesketh Drive
Heswall
Wirral
CH60 5SP
Additionally, if you are a UK tax payer and would like your donation to qualify for Gift Aid then please also email us for a Gift Aid form.
Note: We would recommend that you do not send cash through the post.
Donate by Text Message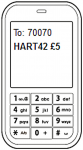 With JustTextGiving, you can now make a donation direct to the Association from your mobile. It's quick and easy and free and our charity gets 100% of every donation.
Just text HART42 and amount, either £2, £5 or £10, to 70070 from your mobile phone.
See www.heartchild.info/donatebytext for more information.
Donate Online
We have teamed up with Just Giving, Virgin Money Giving  and PayPal to allow our supporters to make donations and raise funds online.
All accept major credit cards and provides a secure service. Just look for the padlock in your browser.  We can also claim back Gift Aid on our behalf if you are a UK tax payer, making your donation go further.
---
Sponsorship
The Association has teamed up with Just Giving and with Virgin Money Giving so all our runners and event participants can raise money quickly and easily online with their own personalised webpages.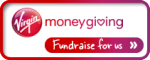 If you would prefer a paper sponsorship form then contact us at events@heartchild.info and we can provide a form which will enable us to collect Gift Aid, and with a section to record those who have donated online or by text so you can more easily add up how much you've collected.