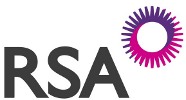 Good morning all.
Had a busy weekend as Matt was 13 yesterday – gosh a tiny teenager but to think how far he has come. Big celebrations for us I can tell you.
I would just like to say what a pleasure it has been, to be have been able to do much more for CHA over the last 3 months due to the kindness of my work, RSA, allowing me to have a 3 month secondment. I really do feel I have made a difference. I know and you know I put in all kinds of hours per week anyway as I have such a passion for doing my best to help others.
Today I will start with a little recap of all that I have managed to do with the help and support of RSA. Without the secondment lots of it would not have been done especially daytime meetings.
On my first day I met with a manger of Alder Hey over ICU, HDU, K2 critical burns and 01 this definitely would not have been possible without secondment as I could not get to a daytime meeting. Since then, Ian the manager has really taken an interest in what we do and even asks his deputy Jamie to come to our monthly meetings and our relaunch, which he has been doing.
I have also worked at McHouse at Alder Hey, cleaned bedrooms, done ironing, help prepare a Christmas dinner for families staying there too and generally help out.
Myself and Lisa hosted a Charity Ball
We took families to Euro Disney
I have updated with fresh info and pics notice boards at both Alder Hey and new Manchester Children's Hospital and Ronald McDonald House. I have had branch meetings in Liverpool and attended meetings in Manchester too. I organised a Christmas Party at Alder Hey. I organised a Christmas Grotto in Whiston (already been invited back to do again this yr) and I have done a charity shop .
I did Hook-a-Duck in Jewish school locally at their Chanukah fair (also been invited back when they do this year's fundraiser in summer and Christmas). I have done prize bingo. I have done monthly branch meetings supporting families who come.
We got in The local press (a parent put a Thank You in Echo for Disney trip). We got in the Jewish Telegraph for attending Chanukah fair. We have done relaunches at both hospitals (providing an awareness, who we are, where we are).
I have made up info packs for families and left at Alder Hey so even when I am not around they can be given to parents. We have done trips to Manchester Science Museum, roller skating and more planned. We have done Taking CHA Forward meetings. I have sorted out theatre tickets with credit we have had for a year and a half due to not being able to use during the past 18 months and finding time to sort. Been around the hospital and met staff and some parents.
So onto 2012 and here is what I have already organised before I return to work:
Pancake party at Alder Hey in Feb.
5 weeks at the charity shops.
Dinner dance in May venue sorted awaiting final arrangements.
Ball of Hearts Nov 2012 all sorted here. Contracts signed and deposit paid.
Christmas Party and entertainment for Alder Hey (that's something being that organised).
I have arranged another Taking CHA Forward for April.
I have also managed to secure Barclays to take us on again in 2012. I have been told I will be allocated a team. I will be having a meeting with them tomorrow so update you on that when I know more.
Received £500 donation from RSA as although I am not in the office my friends know what I am doing and put CHA forward for an award, how good is that.
Today I received an email confirming I have been successful with my application for 60 tickets to Alton towers so a great day out we will have with them.
Well now I am off to McHouse for today and tomorrow.  I am at meeting with Barclays in morning and I will be around Alder Hey in the afternoon.
I am sure you will agree that's quite a lot done and planned. I do hope to be able to build on this in the future with the support of RSA – back to work on Wed. It's been a pleasure.
See you all soon
Val Frew
A very proud volunteer of CHA x