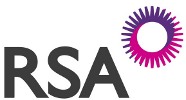 Hi Everyone,
Here is next week's secondment plans. Busy week ahead.
Monday 9th January 2012
Morning: going to view Hilton Hotel, Liverpool as a possible venue for Ball / Dinner Dance.
Afternoon: I will be at a meeting in Manchester Children's for a North West Children's congenital heart network. This is a new meeting I have been asked to join by Alder Hey's cardiac general manager.
Tuesday 10th January 2012
Day off
Wednesday 11th January 2012
Day off – Matthew's op
Thursday 12th January 2012
Hope this will be a day I can start being a ward buddy with Lorna. My application has been approved.
Friday 13th January 2012
Going to view venues for Ball / Dinner Dance. Aintree race course, Town Hall Liverpool, Crowne Plaza Liverpool, Catholic Cathedral Liverpool.
Saturday 14th January 2012
Book sale in Ormskirk market, fundraising plus we are seen in the community.
Sunday 15th January 2012
Roller skating in Stockport – family day out.
Again fabulous that I have this secondment or I would not be able to get all this done and in order.
See you all soon.
Val Frew
A very proud volunteer of CHA