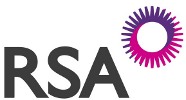 Just a reminder I am on hols this week. I still have a few things to do this week that were already in my diary so I will be doing them.
Monday 12th December 2011
Tonight I have prize bingo.
Saturday 17th December 2011
Awaiting confirmation if we have a book stall in Ormskirk, if so I will do that Sunday – we have been invited to a school in my area to do hook a duck were I will be doing that as well this week.
See you all soon.
Val Frew
A very proud volunteer of CHA
Update: just to let you know I have had confirmation we do have a market stall on Sat at Ormskirk so I will be doing that on Sat this week.