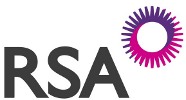 Hi Everyone,
Hope you had a lovely Christmas and New Year. Well now we are in the last few weeks of my secondment. This week's plan is:
Monday 2nd January 2012
Bank Holiday.
Tuesday 3rd January 2012
Today I will have to go for blood test first as this is part of the CRB check now.
My CRB form I will hand in at Alder Hey today. (Anne, Gill Mc is seeing if she can get extra 2 (1 for you and 1 for Michele C).
I need to make some phone calls to check out venues for Dinner Dance in May and Ball in Nov.
I need to check menus from emails I already have for some venues. Hopefully by tomorrow I will have more to look at too.
I need to do follow up letters to people who still owe money for Auction items from our Ball.
I need to check availability for market stall for some book sales in 2012.
Wednesday 4th January 2012
Few hrs Mchouse and few hours at Alder Hey
Thursday 5th January 2012
I am working at Mchouse and in the evening it is my Liverpool branch meeting.
Friday 6th January 2012
I have an appointment at Empire Theatre Liverpool to check what we can use our credit on in 2012 if you remember back when I booked Chitty Chitty Bang Bang I was not happy with seating and we still have a £200 credit. Last year we could not use as every time I tried they kept saying we couldn't use against shows I was looking at.
I will be looking into where we can do a first aid course and hoping to sort that out soon.
I want to find out more about auction houses. I have a few things in storage that may or may not be worth a bit more than we would get in charity shop. Worth looking into.
See some of you this week and some of you next week,
Val Frew
A very proud volunteer of CHA