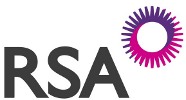 Well next week is both a busy week and a very exciting week.
Monday 28th November 2011
We have charity shop. Thanks to everyone who has donated and keep any unwanted items comming. I will have the shop open Monday – Thursday. 9.30 – 4 (just 4 days, but on Thursday we need to close around 1pm so i can clear shop).
I will pick up volunteers in the mornings so will probably leave home around 8.40am and will drop them off to so probably home around 5pm ish.
Thursday 1st December 2011
I also have Liverpool branch meeting 7.30pm – 9.30pm (will be wrapping this up around 9.15 as early start on Fri).
Friday 2nd December 2011
We are off to Euro Disney with families of CHA. What a trip this will be.
Val Frew
A very proud volunteer of CHA