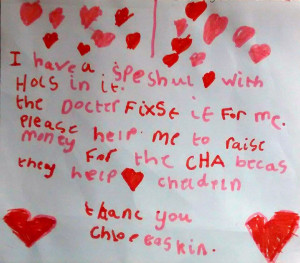 We are really looking forward to the end of the month when we are having a sponsored bounce.   A local paper has been to see one of our older children who has already raised over £300 and told her story of this trip helping her to feel included rather than left out.
And here is a letter from another child, Chloe, that accompanies her sponsor form.
It's not too late to join us on 28th March – whether you're sponsored or not.